Terms of Service
---
Commissions are done on a first-come, first serve basis. Please use the form to request a commission or contact via email if a quote is necessary.

Please allow up to one week for confirmation of your form submission. After confirmation, you will be provided with a sketch before payment is finalized. Commissions may take up to a month to be completed entirely, though full illustrations or more complex commissions may take longer. You are welcome to request a work-in-progress update whenever you would like!

You can contact for questions via email at [email protected].
---
Process
• For smaller commissions, an initial sketch will be sent to the client for review and changes if necessary. For illustrations, the client may receive a small series of idea thumbnails as a starting point.

• After a sketch approval work will continue with a second update being sent at the flat color stage. Illustrations will receive palette thumbnails. Please keep in mind painted illustrations will not be entirely true to local colorization on a reference sheet as they take into account atmospheric coloring.

• Changes may be requested at the sketch stage and flat color stage, limited to three changes each stage. After this, only minor tweaks may be requested at the artist's discretion.

• If additional or major changes are requested by the client an additional fee may apply.

• Commissions may be streamed on Twitch! If the client would prefer the commission to remain private, please inform the artist.
---
Payment
• Payments for commissions will be completed via Paypal Invoice and must be completed after the initial sketch is approved for progress to continue.

• Cancellations may be refunded based on the amount of work done, generally 75% after the sketch stage and 50% after the flat color stage is sent. Once flat colors are approved by the client cancellations are not available. If the artist initiates the cancellation, a full refund will be given.

• Quotes may be given for more detailed pieces via email.

• Commissioning is considered a service based on the hours of making the art and do not take into account the rights of ownership to individual pieces of art. Please see Usage Rights for more details.
---
Usage Rights
• The artist (Jesica O'Black) reserves the rights to the artwork/commission, granting only a usage license to the client. (CC BY-NC-ND) Exceptions or additions to the license can be negotiated on a case-by-case basis. Work must be credited to @jesicaoblack or https://jesicaoblack.com.

• The client is purchasing a service. Rights to the artwork may be negotiated separately and will require a contract.

• The artist reserves the right to reject any commission.

• The client may not use the artwork for profit unless otherwise discussed and agreed to with the artist.

• The client may print their commission for personal use, but may not reprint the commission for profit.

• The client may not resell the artwork for things such as character or adoptable packages without first contacting the artist, and not for any more than the original commission was paid for.

• The client will receive the following PNGs: one medium-resolution non-watermarked version for personal use only, one high-resolution lightly marked version, and one low-resolution watermarked version.

• The client may upload their commission publicly provided they use the medium or low-resolution file with a watermark and give credit.

• The client may crop, resize, and make minor edits (like adding a filter) to their artwork, but may not use the work as a base for their own artwork and edits.

• A medium-resolution watermarked version may be uploaded by the artist to Patreon and Sub-exclusive chat for viewing purposes only unless requested otherwise by the client.

By commissioning and sending payment, you acknowledge and accept the above terms. You also agree that you are of legal age to make online purchases or do so with parental guidance and approval.
Commission information
note: complex characters and scenes may incur additional charges or may be requested to be simplified.
---
ILLUSTRATIONS
Full color illustrations include simple backgrounds.
Prices listed as full color and per character.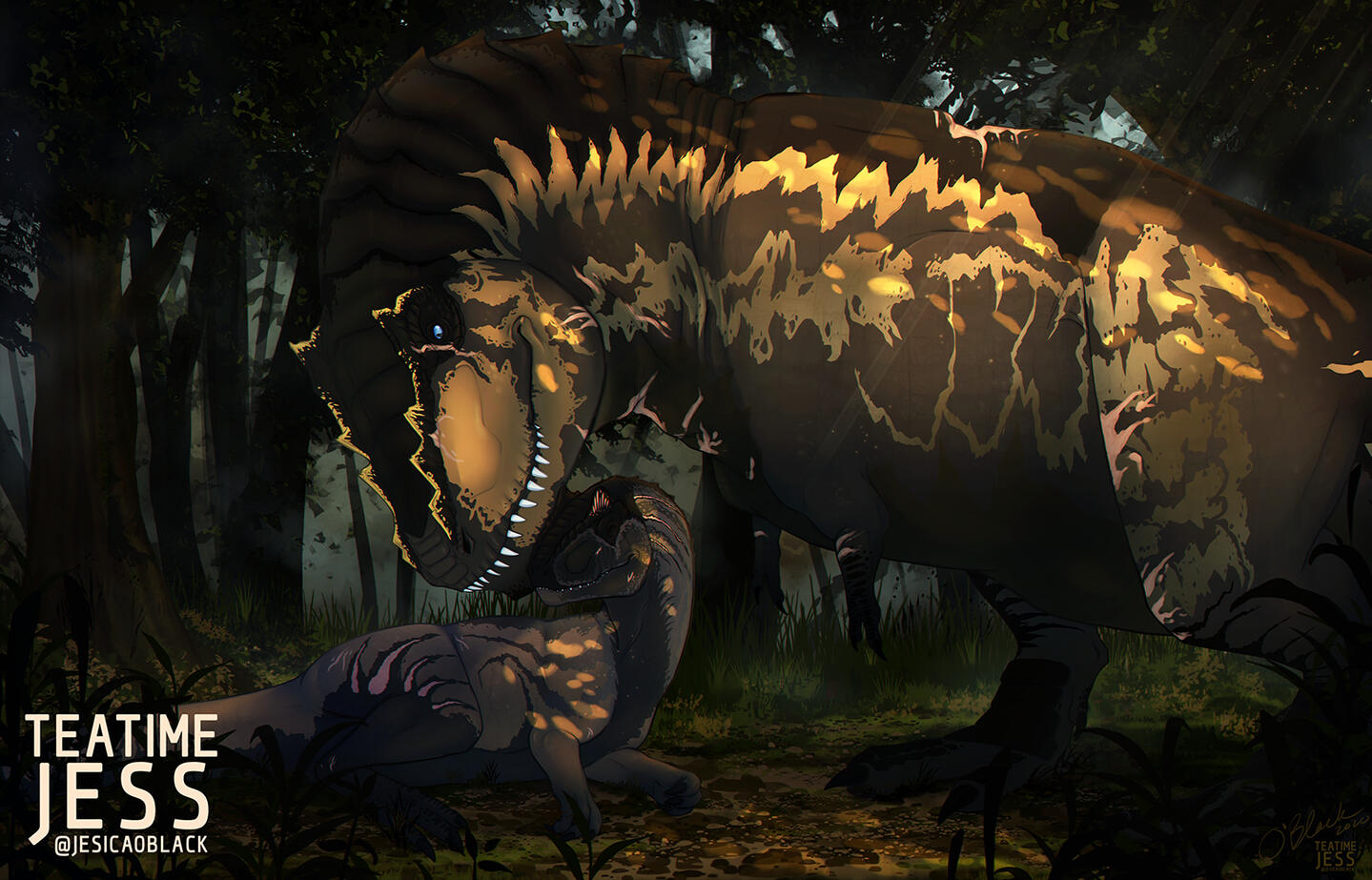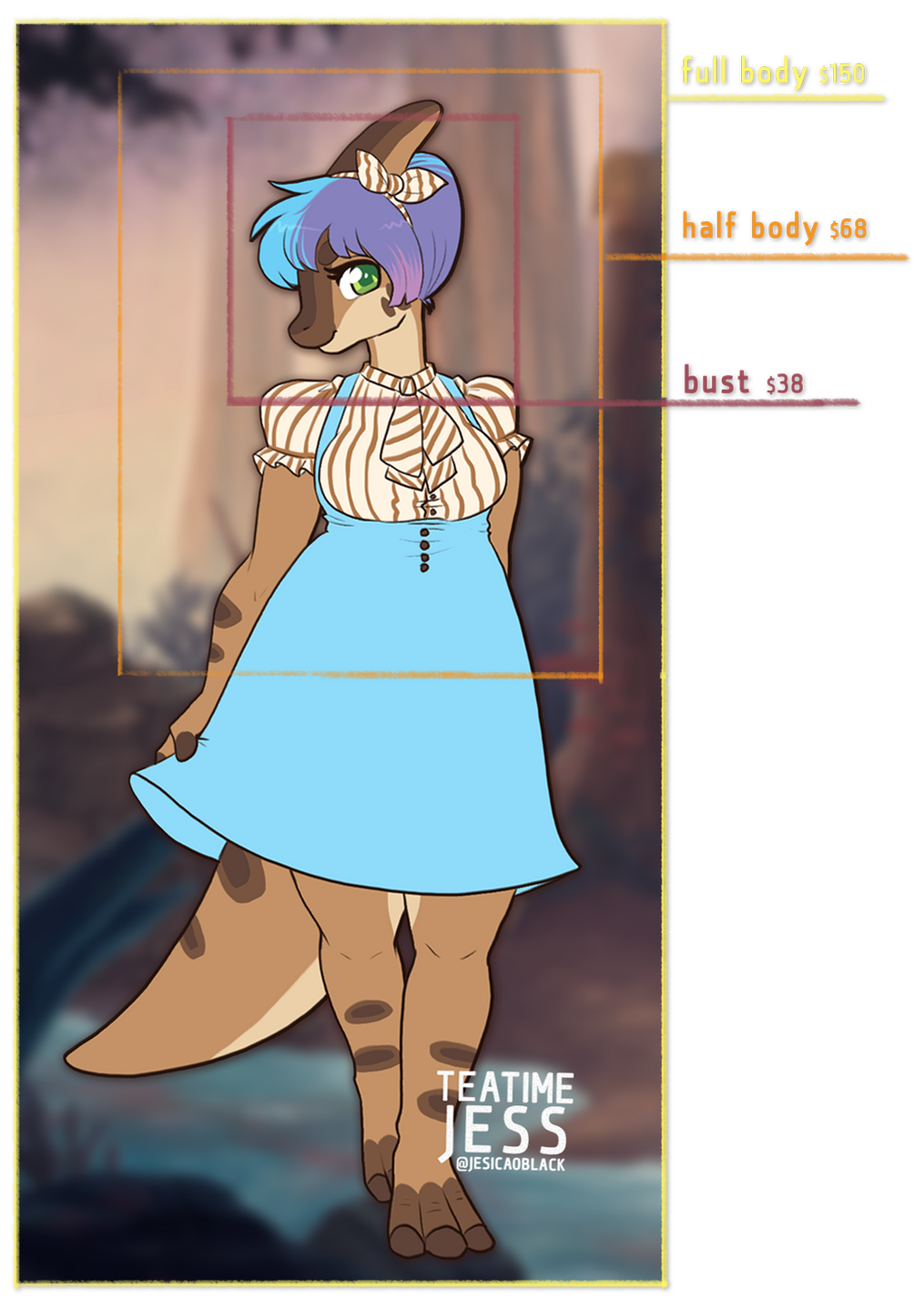 ---
TWITCH EMOTES
$25 • single emote
$100 • 5 emote bundle
---
Looking for something not listed?
Feel free to contact me via [email protected]!